The Siddeleys
(England) London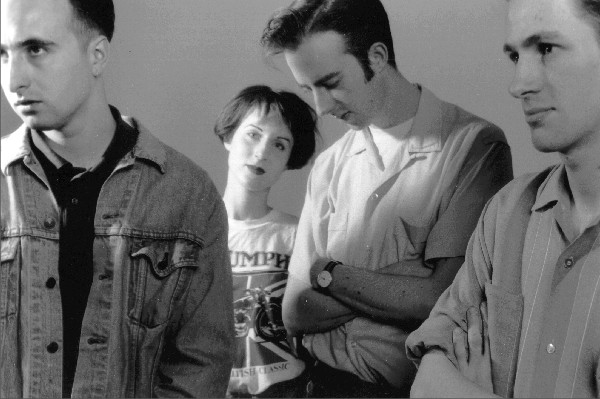 The Legend wrote about them in the NME 19 September 1987:
A gentle teasing lament with cool female vocals ans a lifting backing which trickles around the back of the nervous system with deceptive charm. "What Went Wrong?" is the Black Horse's answer to the overt flamboyance of The Smiths making Morrissey's winsomeness sound positively brutal in comparism. The run-out groove rather cryptically explaims 'Vehicles and violence again...' but it'd be difficult to find a politer, more poignantly insecure band whose song-titles include the perennual 'My Favourite Wet Wednesday Afternoon', and members number a stockbroken and a squatter.
At the bottom level, the importance of bands such as The Siddeleys and their comtemporaries cannot be overestimated; creating a medium for fellow music enthusiasts to take comfort in an draw inspiration from... it's enough to know for now that people still take a simple pride in writing good tunes. 'What Went Wrong?' is so delightfully unassuming it could well end up being overlooked: it's up to you not to let it.
Edit this biography
Re-released on LP by Accident Records in 2001
- Bedlam On The Mezzanine
with fanzine "Trout Fishing In Leytonstone#4"
on Spasm/Midnight Music
- Love Grows (Where My Rosemary Goes)
- Bedlam On The Mezzanine
on Castle Music CMEDD1420
- What Went Wrong This Time
- My Favourite Wet Wednesday
John Peel Session (28-Sep-1988)
-Something Almost Brilliant Happened Last Time
-You Get What You Deserve
-I Wish I Was Good
-Every Day Of Every Week
John Peel Session (23-May-1989)
-My Favourite Wet Wednesday Afternoon
-Theft
-Love With Blood
-When I Grow Up I'll Be A God